Yesterday I had the privilege of attending a book-signing by five fabulous ACFW authors. What a joyous time. I was blessed to meet each one. I also bought a copy of each of the books listed in this blog, so my TBR pile has swollen.
I've never been to a book-signing before, so I didn't really know what to expect. But it was more than just waiting in line to get a book with a name scrawled in it. It was a time of fellowship, of sharing, and laughter. These ladies did it right. Who were they, you ask, and what made the day so special?
First was Susan May Warren, author of TONS of books. She had her book
Reclaiming Nick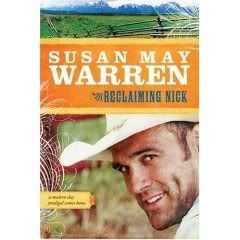 on the table (and isn't he easy on the old eyes?). She talked for perhaps ten minutes on how to make dating your spouse personal, how to listen for clues as to what they enjoy and incorporate that into your dating. Now all I need to know is how to make a date revolve around "Age of Empires II" computer games and woodworking. LOL
Next was Cyndy Salzmann, whose new book
Dying to Decorate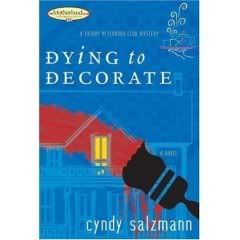 the first in the 'Friday Afternoon Club' mystery series came out earlier this year. She showed us how to dip strawberries in chocolate and make a 'bouquet' for Valentine's Day. She was so sweet and open and friendly and very easy to talk to.
Her assistant was Mary Connealy, whose book
Petticoat Ranch
(don't you just LOVE that title?)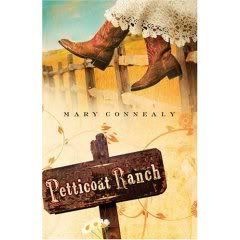 came out earlier this past year. She's a treasure. I so enjoyed talking with her. It turns out we have the same agent, and her road to publication is a story in perseverance. I think I've made a new friend in Mary.
Then Jill Elizabeth Nelson, whose first book
Reluctant Burglar
came out with Multnomah this past year
gave us tips on how to treat our spouse like a stranger. Actually, it was a little devotional on how to treat those closest to us with the same courtesy we'd treat a stranger with. Quite often we're more polite and care more about what someone we've never met thinks of us than what those folks who have to live with us think. Her story of how the idea of Reluctant Burglar came to be was fascinating, and I've already read several chapters of it since yesterday.
The final presentation was from Judy Baer, author of a zillion books. I purchased one of her latest,
Norah's Ark
,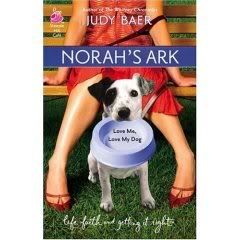 because the title was so clever. What a great name for a pet store. Judy gave a presentation on how to be a good listener. Judy, when she's not writing great novels, is a life coach. From what I saw and heard yesterday, I bet she's a good one.
These ladies made yesterday's book-signing a joy for me. They had prizes, presents and pizazz. I'd do it all over again. Thank you, ladies!